Residential Locksmith Services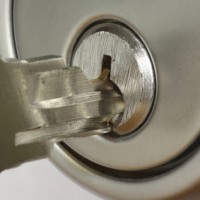 Our years of experience have made it easy to offer a wide variety of residential locksmith services 24/7. Of course we offer all the common services you may think of when locksmith comes to mind, like emergency lockouts for cars and homes. However, there are a lot more scenarios that may require a locksmith service.
Have you recently moved into a new home? The previous tenant or owner may have given copies of keys to the neighbor, housekeeper, or family friend. Do you really know who has copies of the existing keys? In a situation like this it is not necessary to purchase new locks. One of our locksmith technicians can rekey all exterior doors to prevent access from an unauthorized key holder.
Have you broken your key in the lock or maybe lost them all together? Is your lock sticking when you turn the key? These are common problems we can help you with at an affordable price.
Did you know 75% of burglaries are residential? According to the FBI one burglary occurs every 15 seconds in the US. We render security solutions to protect you and your families such as door reinforcement, high security locks, bump proof locks, and even sliding glass door locks. There are few things in life more important than the security of you and your family. Everyone deserves to feel safe in their home. Call us today at (321) 766-4152
Call today to take advantage of our free home security survey!!
Repair, Replace, & Maintain Locks
Door Viewer
Rekey
Deadbolt Installation
Master Key
High Security Locks
Keyless Locks
Lockouts
Biometric Locks
Mailbox Locks
Door Frame Reinforcement
File Cabinet Locks