Medeco was founded in 1968 and is the leading brand in high security locks. Many people overestimate the amount of security and quality of a lock; fortunately, Medeco is a standout in both fields. The average lock you purchase at big box stores, are not high security locks at all.

Let's talk about what makes Medeco a standout in high security.

First, Medeco's High security locks have hardened inserts. These inserts look like half moons and are strategically placed, where the average lock is most vulnerable providing resistance from physical assaults like drilling or cutting.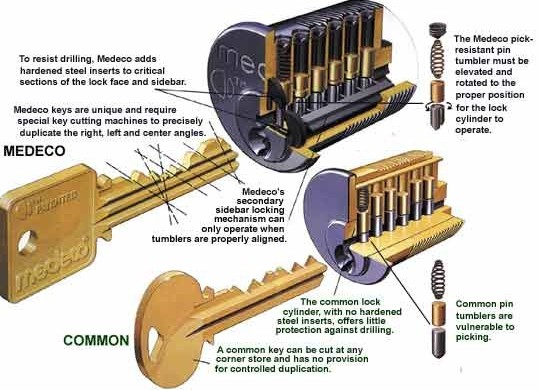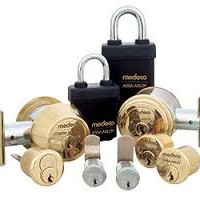 This lock works with Medeco's patented keyway and Biaxle Technology, where angled cuts match up with slanted pins. Only then will the special sidebar lock into place allowing the key to turn; thus preventing Picking and Bumping of the lock.

Medeco's patented keyway extends the ultimate in key control. As a licensed Medeco Locksmith we are legally bound to authenticate the authorization of each duplicate key issued; making it impossible for unauthorized key duplication.

These high security locks are made in the USA. Medeco offers an assortment of locks to meet your needs for a variety of applications for all industries.